SOINS YEUX 
SOINS VISAGE 
DÉMAQUILLANTS 
SOINS ONGLES 
MAQUILLAGE YEUX 
MAQUILLAGE TEINT 
MAQUILLAGE LÈVRES 
MAQUILLAGE ONGLES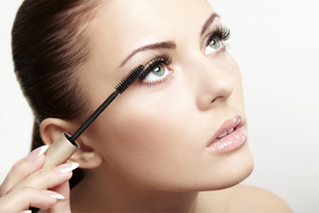 PHILOSOPHY
To offer women effective, high-tolerance cosmetics that enhance their
beauty.
All types of sensitive skin and eyes at last have access to care
products rich in active ingredients providing a plethora of makeup
textures and results in fashionable shades.
Safe and comfortable, the Eye Care woman can have confidence in her
beauty and in her beauty products.
Founding pharmacists, Patrice and Danielle Soyer of Laboratoires
Contapharm, specialists in contactology,
noticed through their work with ophthalmologists and opticians that
there were no cosmetic products adapted
for contact lens wearers: some 3 million women !
Using their expert knowledge, the Eye Care Cosmetics brand was set up
30 years ago, pioneering the development of makeup products tailored
for the numerous, very specific requirements of contact lens wearers.
Growing year by year, today it is a complete skincare and makeup line
dedicated to all types of sensitivity. Eye
Care Cosmetics has become the gold standard brand, recommended by
doctors, dermatologists, allergy specialists and ophthalmologists in an
increasingly toxic environment.
It is now the best selling makeup brand in parapharmacies (IMS
Paratrend).
QUALITY REQUIREMENTS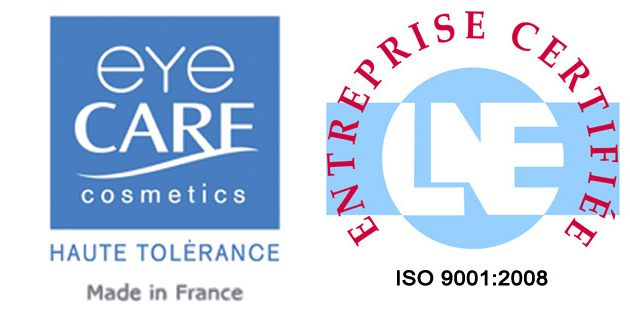 Our products are tested on consumers with sensitive eyes, contact lens
wearers and those with sensitive skin.
They are manufactured according to the standards of the European
cosmetics and pharmaceutical industry - BPF ISO 22716 : 2008
They undergo full bacteriological and physico-chemical controls.
They are approved by Asthma Allergi Forbundet and OICM for those wearing contact lenses and for those with sensitive eyes.
Laboratoires Contapharm are ISO 9001:2015 - ISO 13485:2016 certified.
Les Laboratoires Contapharm sont certifiés ISO 9001:2015 - ISO 13485:2016.
LABORATOIRES CONTAPHARM - Hameau de Vulaines - 77390 YEBLES - FRANCE
Tel. +33 (0) 1 64 25 03 33 - Fax +33 (0) 1 64 06 37 72